Company Name
Nosan Corporation
Head Office
46F Yokohama Landmark Tower, 2-2-1, Minatomirai, Nishi-ku, Yokohama, Kanagawa 220-8146, Japan
Date Established
August 6, 1931
Representative Director
President and CEO
Koji Okamoto
Paid-in Capital
¥7,400 million
Shareholder
Wholly Owned by Mitsubishi Corporation
https://www.mitsubishicorp.com/jp/en/

Director List
Representative Director, President and CEO : Koji Okamoto
Director, Managing Executive Officer : Masahito Goto
Director, Managing Executive Officer : Akira Onuma
Director : Kazuo Ito
Director : Takamasa Wakaki
Auditor : Yushi Omiya
(As of 27 June, 2019)


Feed Business
Contributing to the livestock and fisheries industries as a leading and trusted manufacturer of quality compound feed
Livestock feed
With the full use of leading-edge mixing technologies and production systems, Nosan manufactures feed for layers, broilers, swine, dairy cattle and beef cattle.
Nosan devotes much effort to manufacturing new feed products, making constant use of the latest technology such as nutrition programs based on the current field data and the blending of new raw materials and those from recycling food waste to reduce environmental burden.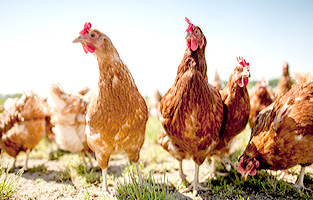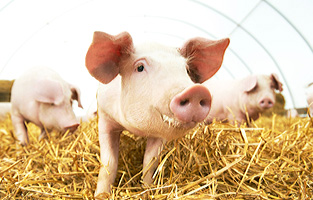 Aqua feed
Nosan handles various types of aqua feed products. In addition to feed for the main cultured fish species such as red sea bream, yellowtail, greater amberjack, coho salmon, Japanese eel, ayu and rainbow trout, we also handle feed for Japanese tiger prawns, abalone, bivalves and hatchery aquariums. The feed we develop helps improve the quality of fish meat, and in collaboration with production areas and distribution companies, we promote the branding of cultured fish.
Food Business
Hikari brand iodine-enriched eggs for enjoyable, healthy food
Laid by hens raised on iodine-blended feed containing powdered seaweed, Hikari brand iodine-enriched eggs naturally receive the iodine captured by the hens. Iodine is one of major nutrients contained in seaweeds, and Hikari eggs are confirmed to offer various advantageous effects not found in iodine itself. Nosan has conducted long-standing research on the effectiveness of Hikari eggs and such research findings are presented at various academic meetings.
Furthermore, the deliciousness of Hikari eggs is guaranteed by Nosan's unique quality control program. Eggs laid at dedicated farms, which have passed strict screening criteria such as environment tests, undergo quality tests at certified grading and packing centers throughout Japan. Only the eggs that satisfy strict quality standards are shipped. Our Quality Assurance Department also regularly conducts bacteria and egg-quality tests as part of a stringent quality control system.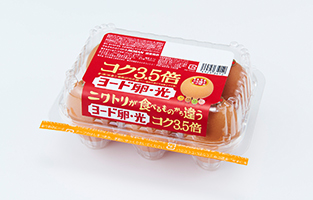 Life-Tech Business
Promoting health of pets and contributing to life through leading-edge products
Pet Food
Under the Petline brand, Nosan provides pet food and sanitary products for dogs and cats. We provide quality pet food and support people enjoy close relationships with their pets.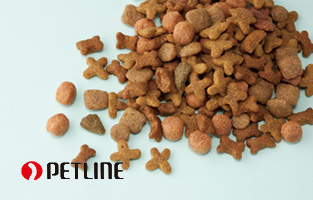 Horse Feed and Zoo Animal Feed
Nosan horse feed is well balanced and designed for various purposes: breeding, growth, equestrian and racing. Our zoo feeds are specially formulated to meet the dietary requirements of each zoo animal.